I have my Epson color printer, now how do I find the right labels?
Epson recommends inkjet coated label media to get the best image quality and durability. Here are 3 options:
Compatible Media
Epson works with major label manufacturers to identify inkjet media that is compatible with Epson ColorWorks printers; this is published in our Compatible Media list. This list provides:
Information on the many media options for ColorWorks printers-- including clear, semi-gloss, BS-5609 certified, and more.
Links to vendor spec sheets which give information on the adhesive and construction.
How to select the right label for the job?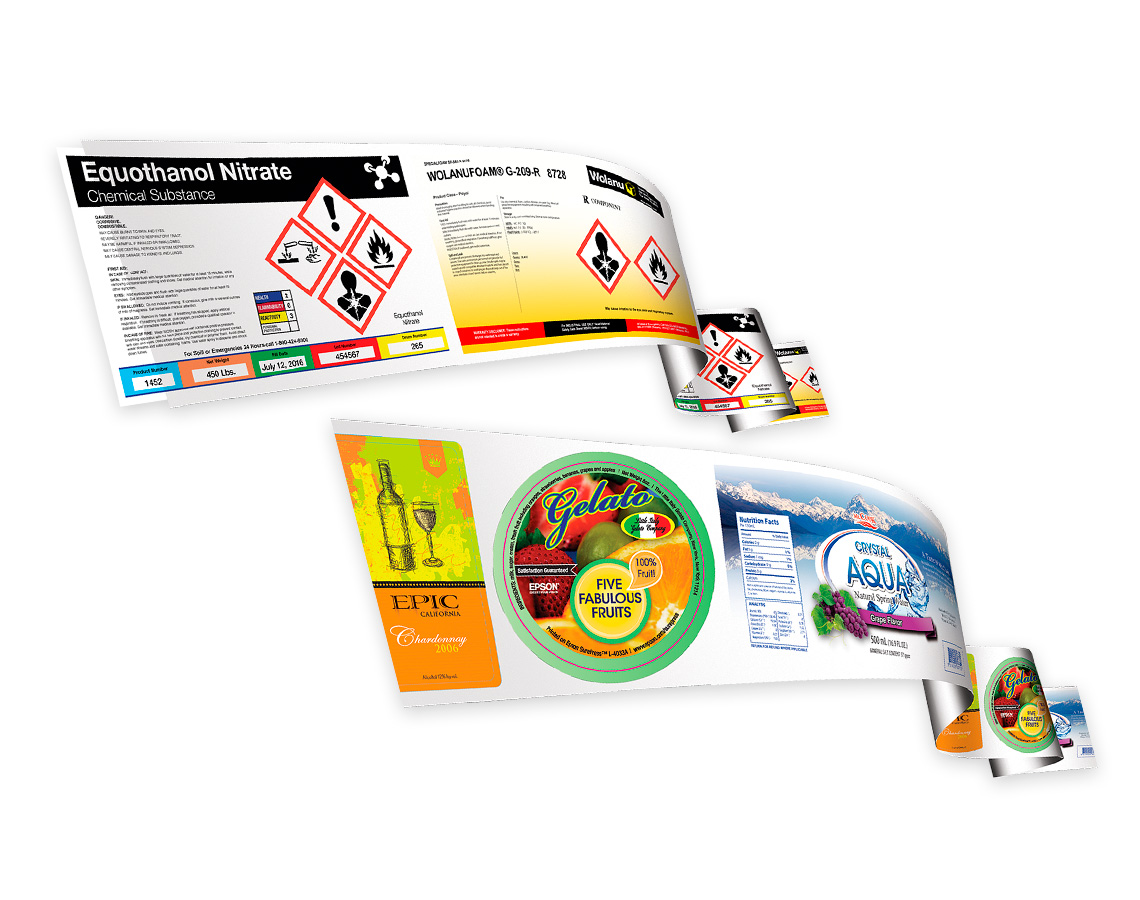 In what environment are you using the label?
If your products will be exposed to moisture, you want a label that is water resistant. Some paper labels have water resistant properties, but we suggest a synthetic film label for high humidity or wet environments. If your product will be frequently handled by hand and exposed to elements, a durable synthetic label is recommended.
What type of label media do you recommend for my application?
I'm an Epson ColorWorks reseller that does not have media converting capabilities. How do I get media?
Epson media is available for order through your distributor, however these are only available in limited types and sizes. See Epson's list of Authorized converters.
I'm an end user. How do I get label media?
The reseller you bought your printer from is the best source for media. If your reseller does not have a media offering, see Epson's list of Authorized converters.
Thank you for your interest in Epson. To subscribe and receive promotional emails, please visit Epson Global to find your local site.