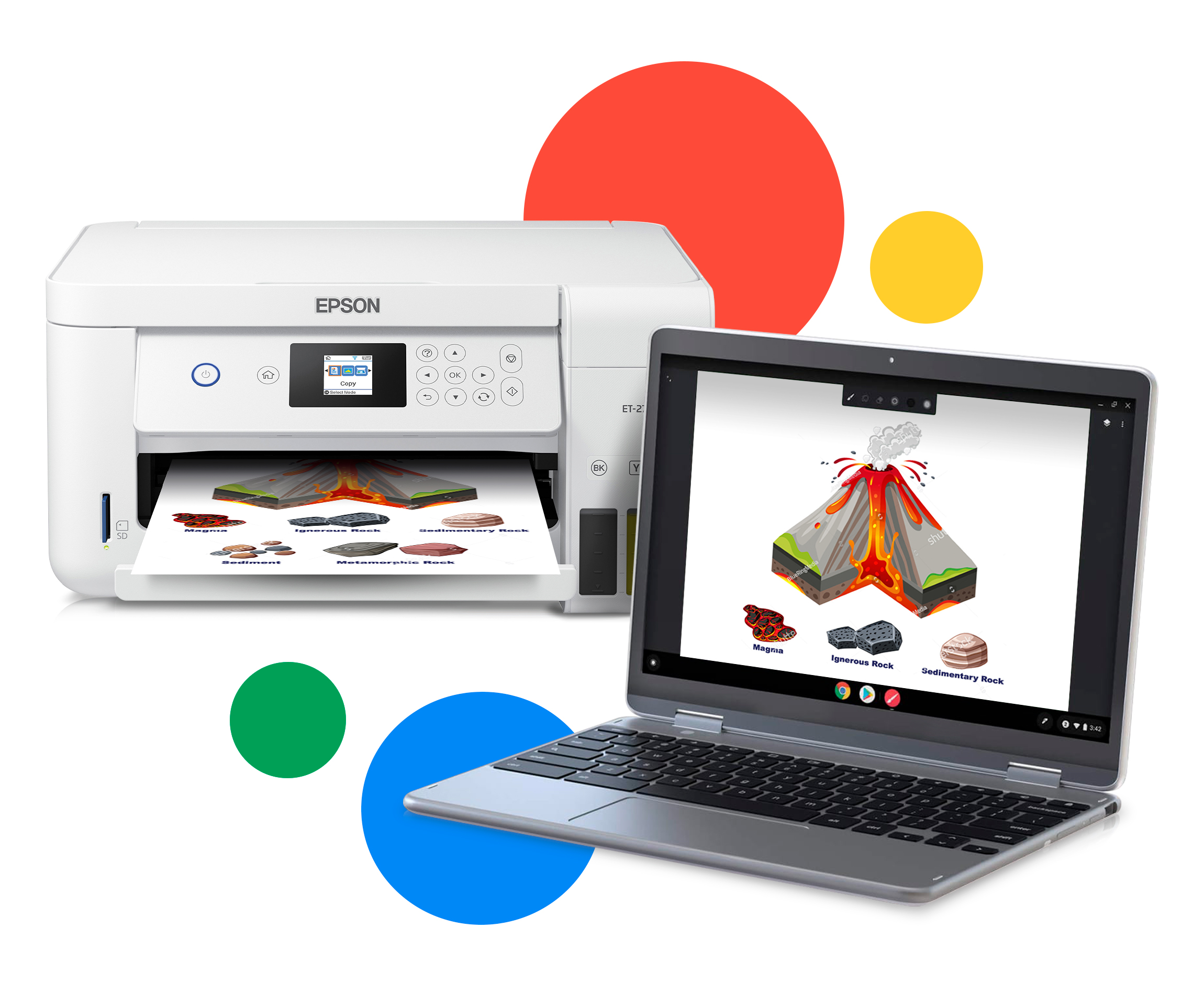 No Software or Drivers Required
Epson printers come equipped with all you need to enjoy easy, wireless printing right out of the box! Simply connect your Epson printer via USB or Wi-Fi® and you are ready to print.

Convenient, Chromebook-compatible Printing
With Epson printers, you can print from your Chromebook – virtually anywhere, virtually anytime! Use your Google admin console to set up native printing for Chrome OS devices.

Wide Variety of Printers Available
From large workgroup printers to compact all-in-ones, Epson offers an extensive selection of Chromebook-compatible printers to meet your unique printing needs.