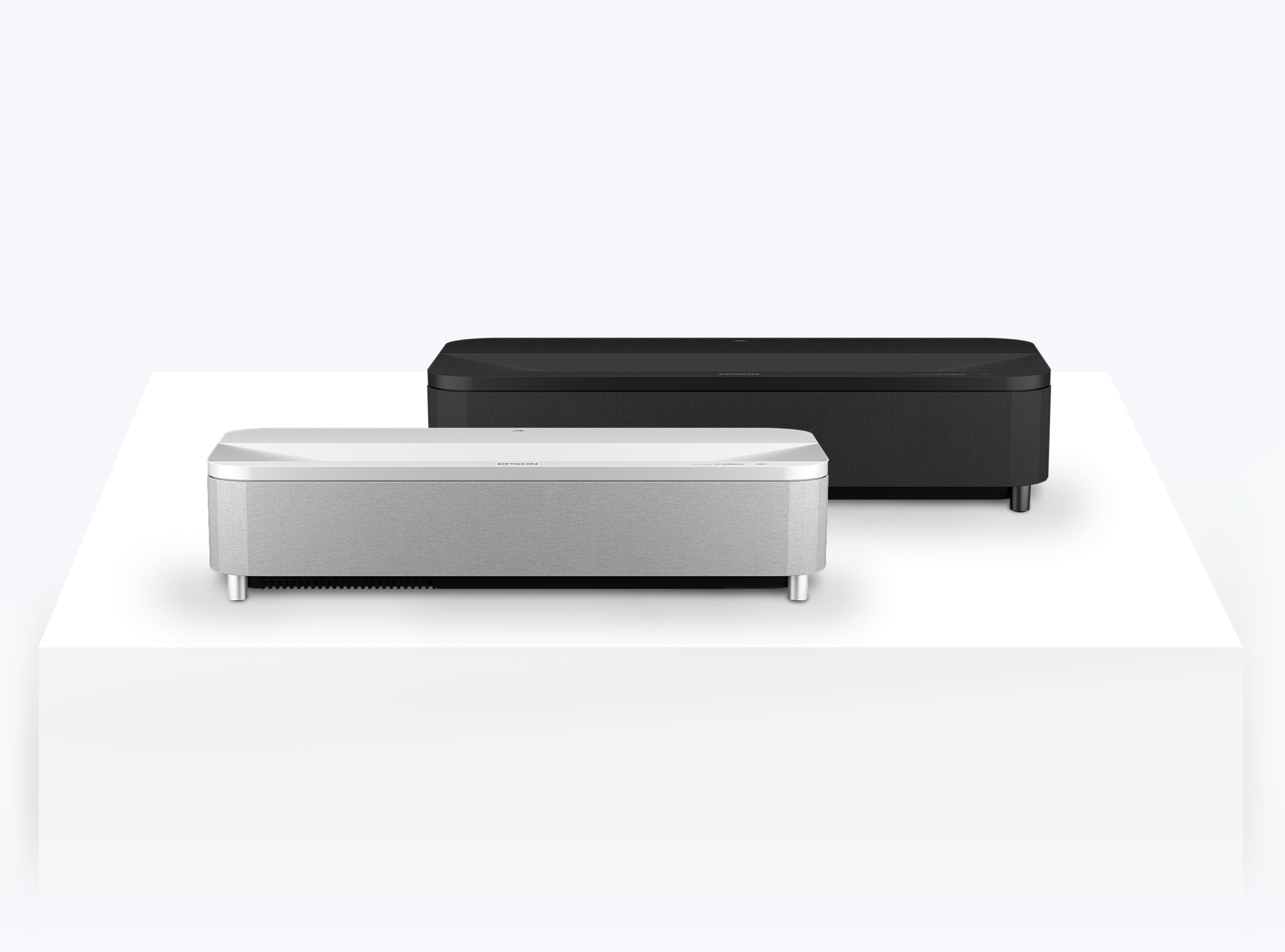 EpiqVision Ultra® LS800
Ultra Short-Throw Laser Projector
Starting at
$3,499 MSRP
Picture sizes up to 150" in 16:9
Modern Low Profile Design
4K PRO-UHD Resolution¹
3-Chip 3LCD Technology
10-Bit HDR Color
4,000 Lumens of Color & White Brightness²
Over 2,500,000:1 Dynamic Contrast Ratio
2.1 Audio System by Yamaha
Three HDMI 2.0 Ports (1 ARC)
16.7ms Input Lag – Ideal for Gaming
Built-In Android TV³
Easy Setup App for iOS & Android
2-Year Limited Warranty
Available in Black or White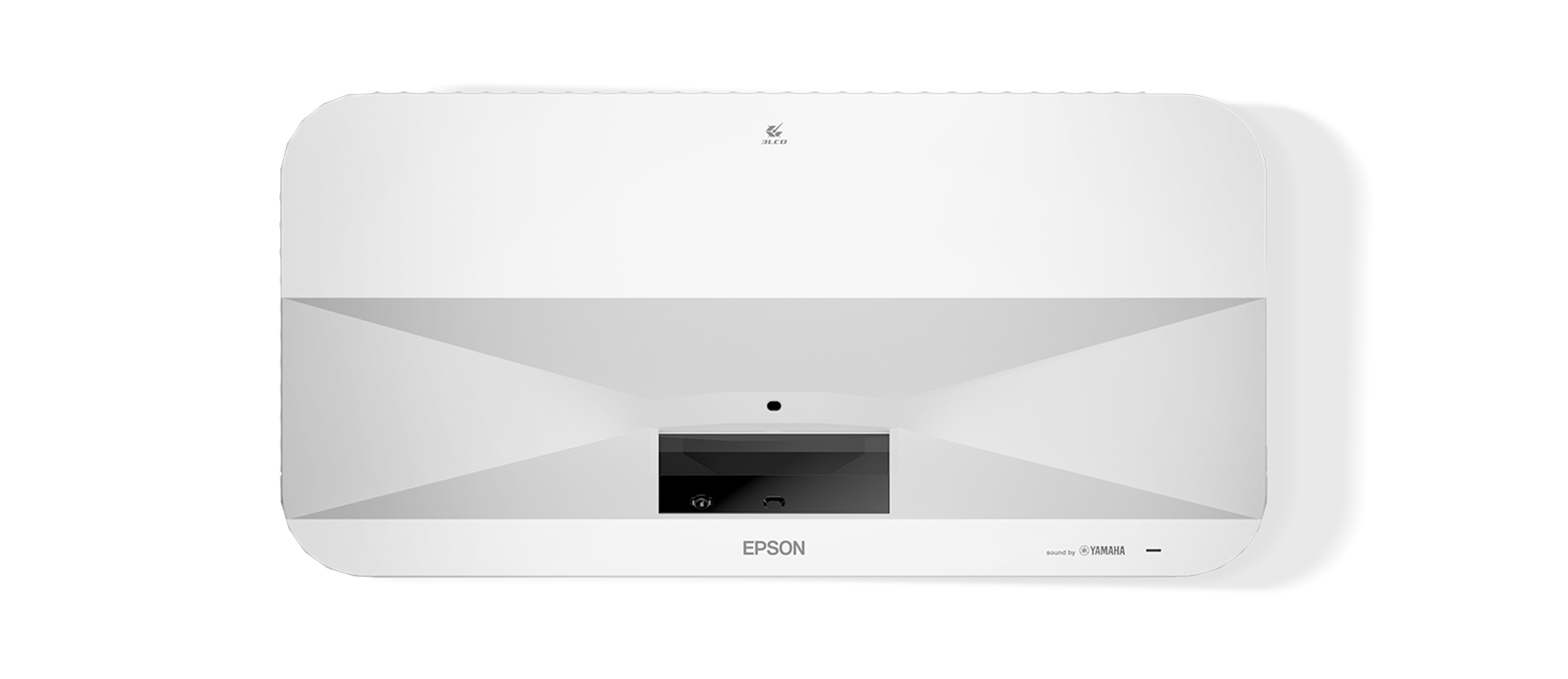 Cutting-Edge Ultra Short-Throw Laser Projection from Epson.
Epson designed an all-new multi-element precision glass ultra short-throw lens technology, allowing for a modern case design that drastically reduces the throw distance.

This allows the EpiqVision Ultra LS800 to beautifully sit on normal audio video cabinets and other furniture while displaying a sharp picture up to 120".

Bring the Sportsbook Experience Home.
With a display up to 120 inches, watching live sports is truly an epic event.

And for Fantasy League & Sports Betting – having the ability to watch multiple games on the same screen – delivers a whole new level of excitement.

Unless you're on the field live – nothing else even comes close.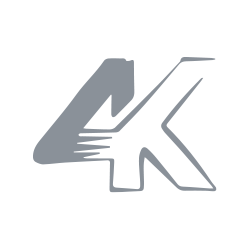 Designed for 4K Content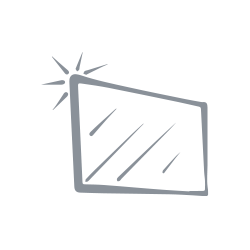 Modern Thin Bezel Design

Ambient Light Rejecting Screen
Glare‑free Ultra‑wide Viewing Angle

Optical Picture Brightness & Enhancement Technology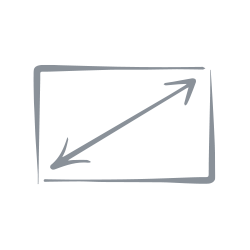 16:9 Aspect Ratio
The Latest Epson Technology.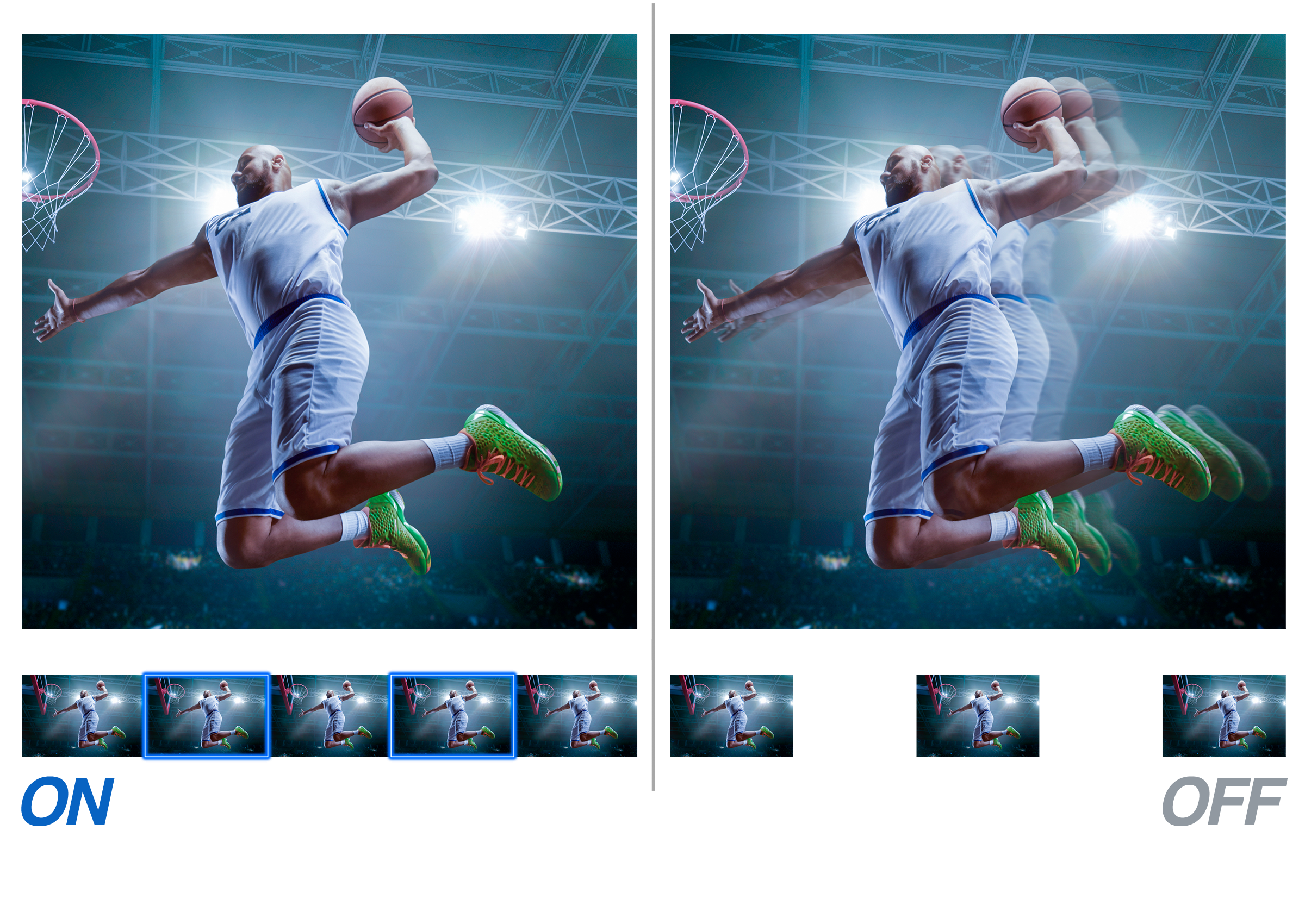 Advanced Digital Picture Processing
Realtime 10-bit analog-to-digital video processing for smooth tonal transitions, while helping to eliminate banding, blocking, and other compression artifacts from the final visual performance. This powerful processing technology faithfully reproduces the source material the way it was intended to be shown.
Awesome for Gaming.
If you're a serious console or PC gamer, the EpiqVision Ultra LS800 with the SilverFlex Ultra ALR Screen will take your gaming experience to a new level of immersion.

Imagine gaming on a 100" or 120" 4K PRO-UHD with HDR display with input lag times below 20ms. The experience is truly epic.
An Exceptional Home Theater Experience.
When the lights are off, the visual performance of the EpiqVision Ultra LS800 with the SilverFlex Ultra ALR Screen is simply epic. The picture quality and color performance is exceptional especially with HDR content. You may never go to the theater again it's that good.
What are YouTuber's Saying?
What are the Press Saying?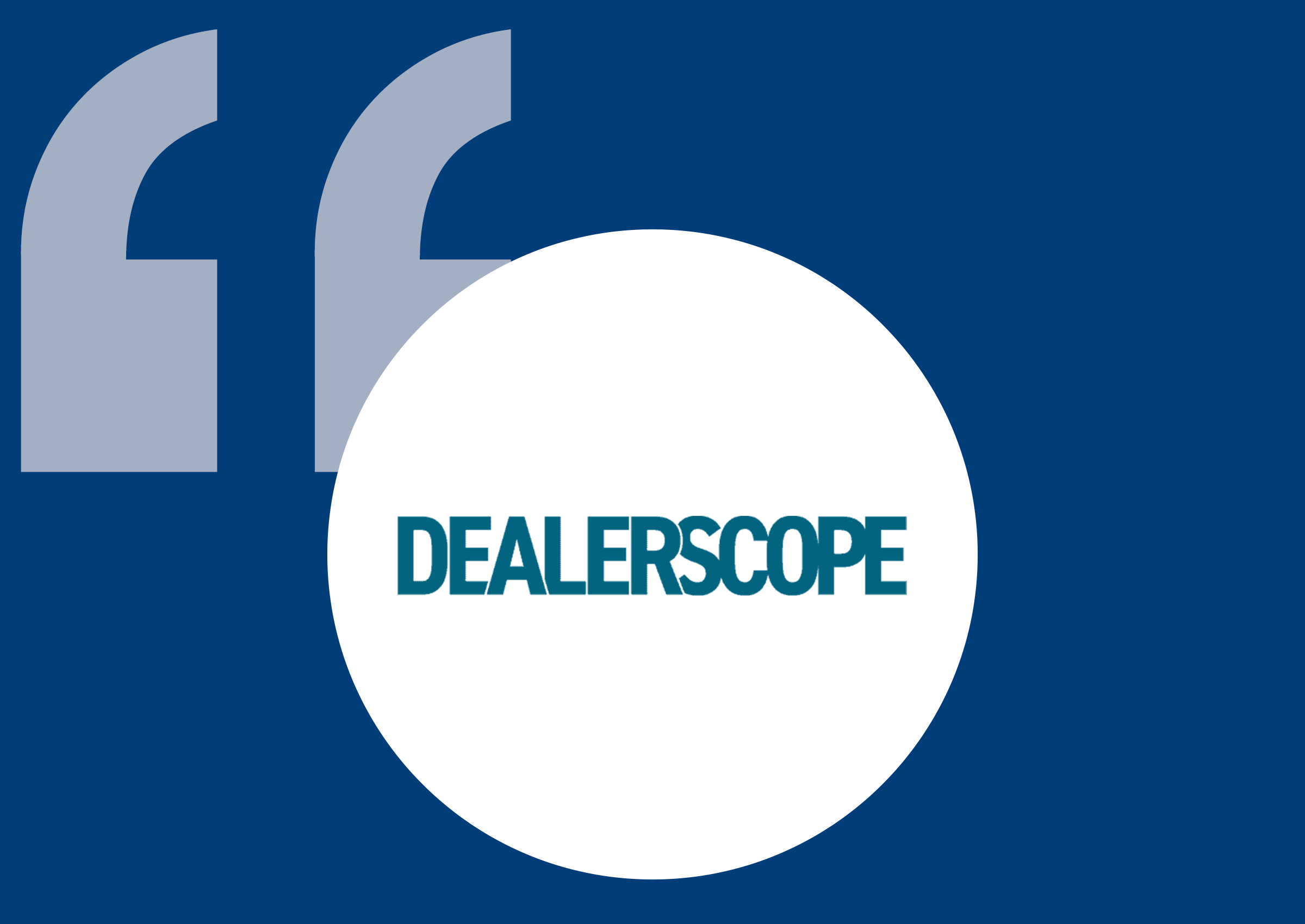 "It has a laser-array light source which delivers deep blacks and rich colors, and can offer 4K HDR viewing with a 60 Hz refresh rate when displayed up to 150-in. And a whopping 4,000 lumens of color brightness is packed into the projector's tech, creating an accurate and bright color display."
- DEALERSCOPE
Technical Specifications
Epson EpiqVision Ultra LS800 Laser Projector
Case Color
White or Black
Dynamic Contrast Ratio
Up to 2,500,000:1
Native Refresh Rate
4K/60 Hz
Audio
Yamaha DSP technology, AudioEngineTM with FR-PortTM speakers
Brightness (White & Color)
4,000 Lumens in White3

4,000 Lumens in Color3
Resolution
4K PRO-UHD1

Real-time 10-bit video processing.
Projection Technology
Ultra Short-Throw Laser Array

True Laser Diode with 20,000 hours of life6
Dimensions
27.4" x 6.2" x 13.4". (W x H x D)
Weight
27.6 lbs.
HDR
Full 10-Bit HDR processing with 16 step adjustments

HLG supported
Input Lag
Less than 20 milliseconds

Ideal for matching with gaming consoles and PC gaming
Main Connectivity
18 Gbps HDMI 2.0 x 3

One HDMI port is ARC compatible when using the internal Android TV interface

All HDMI ports are HDCP 2.3 compatible
Optional Connectivity
S/PDIF Optical Out x1

Mini Stereo Out x1

USB Type A x1 (for power only 5V/2A)

Wireless - WiFi 5 (for Built-in Android TV OS)

Bluetooth 5.0 (for external sound solutions via Built-in Android TV OS)
Maximum Projected Screen Size
Epson sells two optional 16:9 SilverFlex Ultra ALR Screens – 100" and 120".

150" ALR screens may be available from various third-parties.
Base Projected Image Control
Manual Focus Adjustment

Epson Setting Assistant App

Multi-point Alignment Adjustment

White Balance Optimization

Adaptive Light Output Function

Flexible Picture
Technical Specifications
Epson SilverFlex Ultra ALR Screen
Display Technology
4K Compatible Ambient Light Rejecting (ALR) screen with Optical Layering Technology

Thin bezel design

Screen color is black when no image is being projected
Aspect Ratio
16:9
Viewing Performance
178 degree viewing angle 0.8 Gain
Overall Dimensions & Weight
100-Inch Screen
88" x 49.9" x 1.2" (W x H x D)
24.3 lbs.

120-Inch Screen
105.5" x 59.7" x 1.2" (W x H x D)
28.7 lbs.
Questions & Answers
Directly from the Development Team
How do I hook-up my cable box, streaming devices, or gaming consoles?
Just like you do with any standard TV. The Epson EpiqVision Ultra LS800 comes with two 18 Gbps HDMI 2.0 input ports on the back and one 18 Gbps HDMI 2.0 input port behind the front cover.
Is the SilverFlex Ultra ALR screen design by Epson?
Yes. We designed the 100-Inch and 120-Inch screen to optimize resolution and brightness – while minimizing the effect of ambient room lighting. Our Epson Silverflex Ultra ALR Screen are really amazing technology.
Can I see a demo of this before purchasing?
Yes. In fact we've partnered with many Best Buy locations throughout the U.S. You can locate the Best Buy demo center nearest you on this website. In addition, Epson has Professional Home Theater Installers all over the U.S. They also have the ability to provide you a demo.
How does this get shipped?
The EpiqVision Ultra LS800 Laser Projector and SilverFlex Ultra ALR Screens ship in their own separate boxes.

Epson still offers a significant discount on the SilverFlex Ultra ALR Displays when purchased with an EpiqVision Ultra LS800 Laser Projector. See your retailer for more information.
Can I install this myself?
Yes. The complete solution is designed for customer installation. And, all the required hardware comes in the box. Search YouTube for install videos.

However, if you're not very technical, ask your reseller for installation options through them. They may charge for installation, so check with them for the latest pricing.
Do I need a separate audio system for this TV?
The EpiqVision Ultra LS800 Laser Projector comes with a custom-designed 2.1 audio system by Yamaha. For a built-in speaker, its pretty awesome.

However, for a truly epic audio experience to match the big-screen display, and external audio system is recommended.
Does the screen require power or any connections?
No. The screen requires no power or connections from the projector. It simply hangs on your wall and is relatively light.

The 100" screen weighs 24.3 lbs.

The 120" screen weighs 28.7 lbs.
Can I game on this display?
Yes. In fact, many of us at Epson are serious gamers.

My current Sony® PS5 and MicrosoftTM Xbox Series X see this display as 4K with HDR at a full 60 frames per second. The recorded Input Lag times are an impressive 16.7 milliseconds.

And yes, it's awesome gaming on a display this big.
Can I ceiling mount the Epson EpiqVision Ultra LS800 projector instead of placing it on a table below the screen?
No. The EpiqVision Ultra LS800 Laser Projector was designed to be placed below and centered with the Epson SilverFlex Ultra ALR Screen or third-party ALR screens.
Is the display bright enough to watch TV in a bright room?
Yes. One of the breakthroughs from Epson is our newest Ultra Short-Throw Laser Array Technology. When combined with a special screen (like our SilverFlex Ultra ALR screen), the overall brightness of the picture is incredible and performs great even in bright rooms.

Search YouTube for customers and resellers that are demoing the product, or find a Best Buy store nearest you that is showcasing the product in their demo room. It's really amazing technology.
Who is EpiqVision Ultra designed for?
Epson designed this product for people who really want a larger TV experience in their homes. Today's TVs max-out at about 86".

Of course, the latest generation of OLED and QLED's have better color and black performance, but the Epson EpiqVision Ultra LS800 Ultra Short-Throw Laser Projector has very impressive performance as well.

And, when this level of picture performance is being displayed at 100" or 120" – the immersive experience is simply epic. Nothing else even comes close.
I noticed the EpiqVision Ultra LS800 has Android TV support.
Epson worked closely with Alphabet to design a complete Android TV OS for the EpiqVision Ultra LS800 Laser Projector. So, everything you'd expect from any Android TV based system is supported.

Of course, you can ignore this and install your own streaming solution if you want.
How good is the 4K PRO-UHD performance?
You really have to see it for yourself. I can say that Epson's latest 4K PRO-UHD technology is extremely impressive. And delivers probably the best 4K HDR home theater experience of anything else in its class.

Since most live TV content is 720p or 1080p, 4K PRO-UHD has processing tech that upscales to 4K PRO-UHD. The results are impressive. And because this is one of the brightness Laser Array Projectors on the market, the HDR performance is really something to see. If you're crazy about seeing every little detail the content has to offer – like we are at Epson – you'll be impressed with this technology.
Is this a new technology? Why haven't I heard of this type of system before?
For the most part yes, this is a new technology. What makes this system really work is that Epson developed a 3-chip 3LCD ultra short-throw laser-array projector with 4,000 lumens for both color and white brightness. This level of color and white brightness is exceptional and un-matched within the industry.

And when you combine this level of projection performance with a specifically designed ambient light rejecting screen, the results are amazing. Three years ago when Epson set-out to design the projector and screen to work together, a new-type of television experience was created.
1 4K Resolution Enhancement Technology shifts each pixel to produce an image on screen, up to the stated specification.

2 Color brightness (color light output) and white brightness (white light output) will vary depending on usage conditions. Color light output measured in accordance with IDMS 15.4; white light output measured in accordance with ISO 21118.

3 In order to use the Android TV, the device must be configured on a network via a wireless connection of 5 Mbps or faster.

4 Requires wireless network connection of 5 Mbps or faster. Some apps require paid subscriptions.

5 Visit the Google® Chromecast website for the latest smart device and computer OS support.

6 Based on an estimated projector life of 20,000 hours when used in Normal Mode. Actual hours may vary depending on mode and usage environment. The projector comes with a 2-year limited warranty.
Thank you for your interest in Epson. To subscribe and receive promotional emails, please visit Epson Global to find your local site.