text.skipToContent
text.skipToNavigation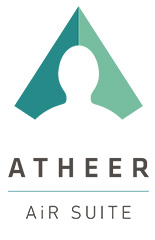 Atheer's 'AiR Suite for Enterprise' is designed to deliver unbounded collaboration, management and rapid task flow deployment for the BT‑200 and BT‑2000. Deskless professionals can communicate with remote experts to resolve problems quickly and efficiently.
Visit Atheer

APX Labs pursues the design and creation of the premier enterprise smart glasses platform. The MOVERIO BT-200's front-facing camera and motion sensors are two key features critical to APX Labs' enterprise-level Skylight platform.
Visit APX Labs
Aero Glass
Aero Glass offers an Augmented Reality navigation solution, which visualizes terrain and various navigation data for aircraft pilots using the Epson MOVERIO BT‑300.
Visit Aero Glass
WATCH VIDEO
iDent
iDent technology allows dentists to see digital impressions in MOVERIO glasses in real time. The result is a precise image display with exceptional quality.
Visit iDent
WATCH VIDEO
Scope AR
Scope AR brings the benefits of Augmented Reality to industry. With MOVERIO, Scope AR is putting expert knowledge exactly where and when it's needed.
Visit Scope AR
WATCH VIDEO
GoInStore
GoInStore delivers a first‑person shopping experience for online customers by using the Epson MOVERIO to live‑stream from the viewpoint of an in‑store sales person.
Visit GoInStore
WATCH VIDEO
Apprentice Field Suite
AFS empowers operators, engineers, scientists and technicians in the biopharmaceutical industry to make informed decisions — hands free, with the aid of MOVERIO smart glasses.
VISIT APPRENTICE FIELD SUITE
vStream
As a long standing partner of Epson, vStream delivers innovations for fan engagement and consumer experiences that integrate interactive technology with high‑level cinematic techniques.
Visit vStream
WATCH VIDEO
Augumenta
Augumenta optimized an SDK for intuitive interaction solutions, which supports Epson MOVERIO glasses by enabling hand gesture controls and virtual input methods.
VISIT AUGUMENTA
Wikitude
Creating stunning apps is simpler with the Wikitude SDK, which does all the heavy lifting for the developer, including optimizing content for the MOVERIO glasses.
Visit Wikitude
WATCH VIDEO
Blippar
Blippar is the leading visual discovery app utilizing computer vision and Augmented Reality to bring the physical world to life through MOVERIO lenses.
VISIT BLIPPAR
Api.ai
Api.ai is a conversational user experience platform that enables MOVERIO to interact naturally with people and fulfill simple tasks, resulting in increased customer satisfaction and improved business processes.
VISIT API.AI
Rochester Optical
Rochester Optical is a global leader in optical innovation optimizing digital, free‑form lens which provide the clearest vision possible for MOVERIO glasses.
Visit Rochester Optical
WATCH VIDEO