Epson ScanSmart software simplifies your workflow.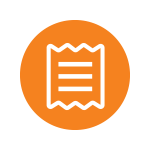 Epson ScanSmart is compatible with the following Epson scanners:
• Document Scanners: ES-50, ES-60W, ES-200, ES-300W, ES-400, ES-500W, ES-865
• Photo and Document Scanner: FastFoto FF-680W

The Epson ScanSmart software also includes a free 30-day trial for the Epson ScanSmart Accounting Edition software to easily organize your expenses and your life.
Compare Epson ScanSmart Software
Which Epson scanner software is right for you?