text.skipToContent
text.skipToNavigation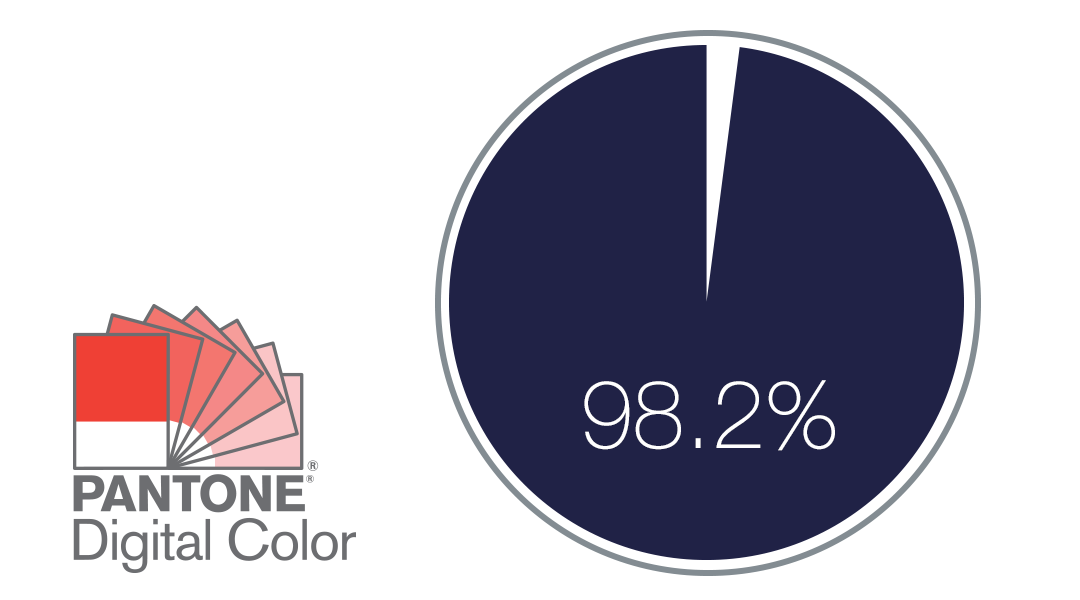 Unrivaled Print Detail & Color Performance
Variable‑sized droplet technology, as small as 4.2 picoliters to reduce print grain
PrecisionDot™ Screening Technology for reduced print banding
Largest available color gamut in the 64"" Roll‑to‑Roll Signage Market
Best‑in‑class 98.2% PANTONE® Certification on the SureColor S80600
SureColor S‑Series vs. Latex Printers
Ink Density: Advantage Epson
In order to achieve high‑quality prints, you must dramatically increase the ink density by using special print modes. By doing so, your ink usage versus Epson UltraChrome is dramatically higher, significantly increasing your ink costs. When used at a high density, Latex ink limits the ability to laminate same‑day. Epson UltraChrome ink technology dries in 6 hours giving you the ability to laminate and ship the same day regardless of ink density.
Color Consistency: Advantage Epson
Due to the nature of thermal print heads, Latex printers tend to have inferior color consistency resulting in more re‑prints that reduce both turn‑around times and profit.
SureColor S‑Series vs. Traditional Solvent Printers
Consistency & Quality: Advantage Epson
Most solvent printer manufacturers do not make their own inks, or print heads. Instead, they rely on other companies to do this for them. As a result, the consistency and quality varies significantly and leads to poor print quality and higher printer maintenance due to print head clogging, etc. Only Epson actually manufactures the ink technology used for their printers, allowing them to fine‑tune the inks for the specific print head technology for greater performance.
Lamination Turnaround: Advantage Epson
Epson UltraChrome solvent ink technology can be laminated and shipped the same day. Other solvent inks take as long as 24‑48 hours to off‑gas while Epson takes a mere 6 hours.
Rebate Information
Dealer prices may vary. Please visit epson.com/rebates for details.
1 SureColor S40600 Promotional Pricing:
$4,000 Epson Instant Rebate
See Your Authorized Epson Dealer for Details on how to qualify for this pricing
MSRP $15,995
2 SureColor S60600 Promotional Pricing:
$3,000 Epson Instant Rebate
See Your Authorized Epson Dealer for Details on how to qualify for this pricing
MSRP $22,995
3 SureColor S80600 Promotional Pricing:
$2,000 Epson Instant Rebate
See Your Authorized Epson Dealer for Details on how to qualify for this pricing
MSRP $24,995
*Not all applicants will qualify for financing. Payments as low as $199 per month for 60 months are available based on A+ credit rating, term length and the product being financed. Rates and payments may be higher based on term length, credit rating and product. Each borrower must be at least 18 years of age. All finance programs and rates are subject to final approval by Direct Capital and are subject to change at any time without notice. $149 documentation due upon signing. Limited time offer. Other restrictions apply. 2018 CIT Group Inc. All rights reserved. CIT and Direct Capital and their logos are registered trademarks of CIT Group Inc. CIT Bank, N.A. is a subsidiary of CIT Group Inc. Direct Capital is a Division of CIT Bank, N.A. Financing is provided by Direct Capital. Epson does not offer direct financing options or services.
Disclaimers:
4Results based on Epson and Avery internal lamination testing at 6 hours after printing. Your results may vary based on environmental conditions, media type used, ink density and other factors. For warranty information, please refer directly to the media and laminate manufacturer websites.
EPSON, SureColor and Epson UltraChrome are registered trademarks; PrecisionCore is a trademark; and EPSON Exceed Your Vision is a registered logomark of Seiko Epson Corporation. All other product and brand names are trademarks and/or registered trademarks of their respective companies. Epson disclaims any and all rights in these marks.