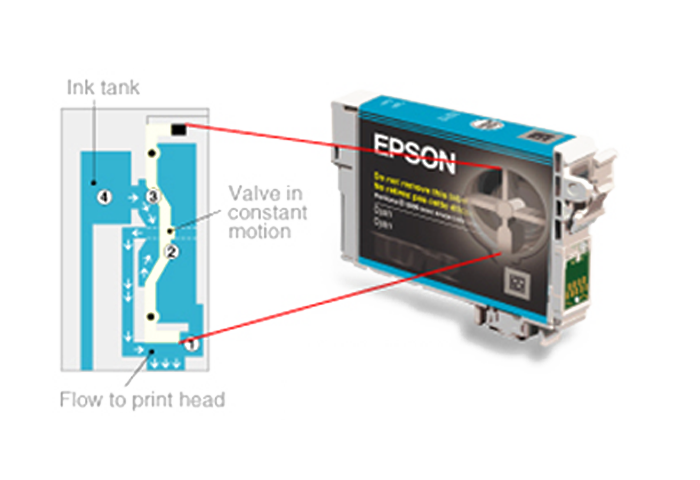 Innovative ink cartridge technology
Cartridges engineered for excellence
Epson cartridges are more than just plastic containers filled with ink. Each cartridge contains a great deal of technology, including SmartValve technology that enables an even ink flow and helps you produce outstanding prints.
Epson's ink quality control
Manufacturing at the highest standards
Epson manufactures its inks in "clean rooms" in compliance with the highest standards to ensure that our inks provide quality prints.
Epson's unparalleled ink standards
There's no replacement for genuine Epson ink
Always use genuine Epson ink for the best results. Don't risk your printer's performance or print quality with non-Epson cartridges.
Thank you for your interest in Epson. To subscribe and receive promotional emails, please visit Epson Global to find your local site.