text.skipToContent
text.skipToNavigation
Epson DS-410 Document Scanner
Zoom In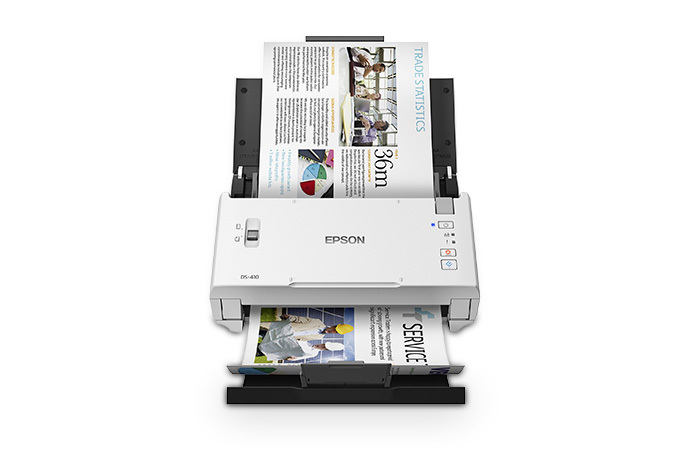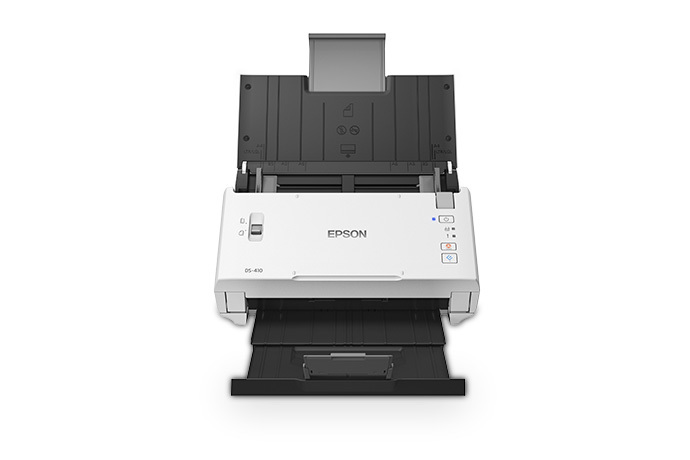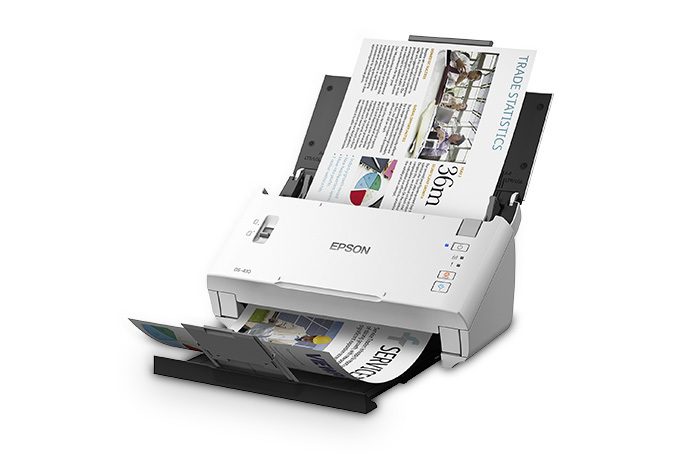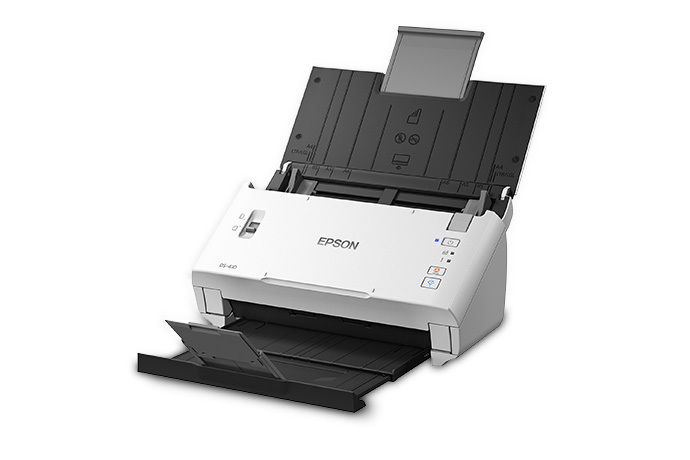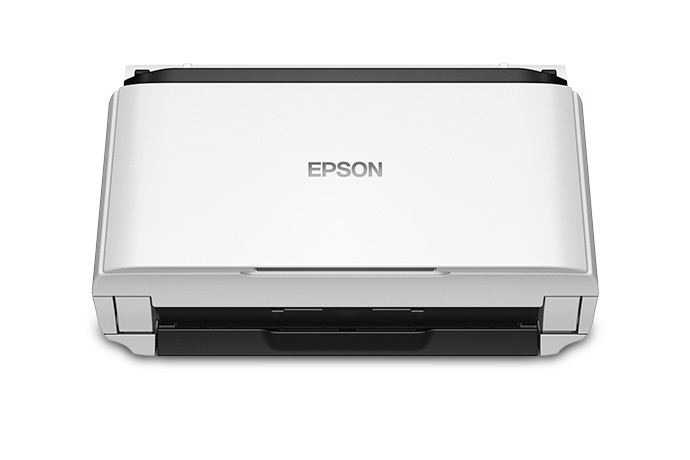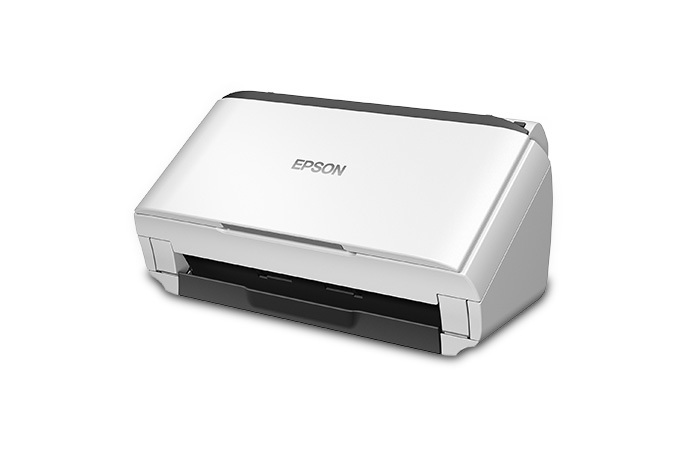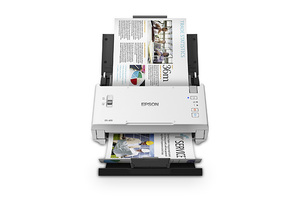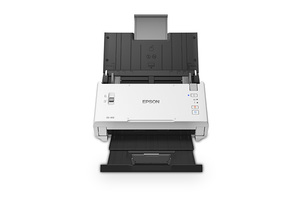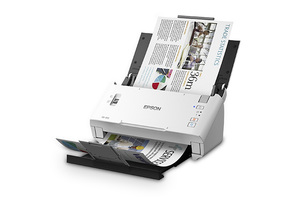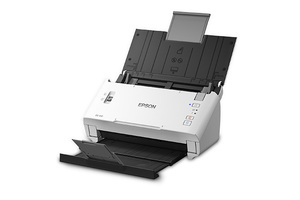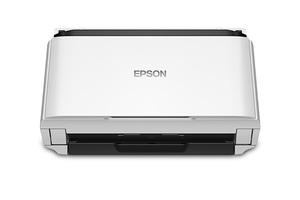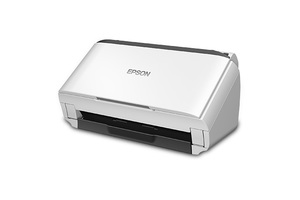 The affordable office document scanner with speed and compatibility.
The affordable DS-410 document scanner brings speed and compatibility to busy workstations. Scanning up to 26 ppm/52 ipm1, it powers through stacks of documents via its 50-page ADF. Built for seamless integration with virtually any document management software, it includes both ISIS® and TWAIN drivers. And, it comes with an industry-leading 3-year limited warranty2, with added support services to minimize downtime. The DS-410 also features Double-feed Detection and Paper Protection to prevent misfeeds, and a peak daily duty cycle up to 3,000 sheets3. Users can scan documents, ID cards and more to online storage accounts4, or create searchable PDFs.
Epson DS-410 Document Scanner
is rated out of
5
by
23
.
Rated

5

out of

5
by
BIllyF
from
Fantastic Scanner
I needed a second scanner at my apartment close to where I work. I bought the scanner from Amazon but it was an Epson refurbished scanner which was a great deal. At home I had Neat scanner. The Epson is extremely compact. Took only a few minutes to set up. No connection problems with my laptop. In two days of heavy scanning, the Epson was twice as fast as the Neat (duplex, color, etc - didn't matter) and jammed only once when I failed to remove a staple. My Neat scanner jams one out of 15 times it seems like. The software was easy to use and there were a lot of options I haven't gotten into yet. There were a couple of things that the Epson could do better. There is no guard for the paper loading tray. Some flimsy paper and paper with heavy folds would fall forward and disengage from the rubber wheels. I would prop up the front of the scanner to cause the paper to lie flat in the tray. Also there is no button on the scanner to execute the scan. You have to load the tray and then click using the mouse. Another thing I noticed is that PDFs from the Epson seem to be larger than PDFs from my Neat even though I'm scanning at about the same resolution. Might be an option I haven't discovered yet. Also Neat has/had a convenient "file cabinet" setup/format and and it must have a proprietary compression technology because the non-PDF files are very small but can't be read without the software. Neat no longer supports the hard-drive version of the software and is trying to push users to the cloud with a subscription. Once I convert all my Neat files to PDF, I will probably retire it and use just the Epson. Overall, a great scanner.
Date published: 2020-04-02
Rated

5

out of

5
by
MKS47
from
GREAT!!!
EASY TO USE AND GOOD FOR PERSONAL USE
Date published: 2020-03-21
Rated

4

out of

5
by
dhBradley
from
Better instrutions on how to use the scanner!
I really like the scanner. However, the instructions on how to use the scanner is non existant.
Date published: 2020-03-19
Rated

5

out of

5
by
BobScanner
from
I love this document scanner
I have had this scanner for many months, and have used it a lot. It works great. I had to tweak the scanner settings to get the results that I liked best. But I recommended this scanner to someone else, and they got one, and they are happy with the default settings.
Date published: 2020-03-18
Rated

5

out of

5
by
yboots
from
SUPER EASY SET UP!
I haven't scanned a doc yet BUT so impressed, already, with the simplicity of the set up that I felt compelled to write about that immediately. I am ready to go!!!
Date published: 2020-03-14
Rated

4

out of

5
by
Beachbet
from
Like size, looks, however, I just connected, have not used
Date published: 2020-03-12
Rated

5

out of

5
by
Maddie1
from
Absolutly Love it!
I did not wanted to keep all that amount of papers any more, now I am able to scan everything and shred all the papers, work fast, super easy to set up and very easy to create folders for everything I am scanning
Date published: 2020-02-29
Rated

5

out of

5
by
e890
from
Easy to use
Purchased the scanner on the advice of family who have a similar one. It is very easy to set up, including the software. The software makes it easy to set "rules" so you can easily scan and save many different types of documents (one sided, two sided, two sided where you want to rotate the pages, save to folder, save to Evernote, etc.). I was able to easily scan a lot of documents in a short period of time. It folds up into a relatively compact size, easily able to sit on a shelf or desk for when you need it next. My only disappointment was that I thought it was wireless, but that was likely due to me not reading carefully through the product information and not fault of the scanner itself.
Date published: 2020-02-26
Rated

4

out of

5
by
maincrabman
from
410 Scanner
The only problem I have is with your software - its time consuming to use, I use neat works in my office and its much easier to file different categories.
Date published: 2020-02-25
Rated

3

out of

5
by
mcstaylaw
from
Poor image quality
So far I have not been able to get a clear sharp image of my documents. They are very soft and faded. I am trying to fix now.
Date published: 2020-02-13